Today, my boyfriend and I are 1 year and 9 months together (:
So much happened last week.. I was blogging and saw a lot of information about the books from Twilight. Everyone loved it and I was curious.
So.. I began to search and finally I found the book they were talking about.
I'm soooo in love with the book! I have to read the last 20 pages of book 1 but Edward Cullen is .. (I don't even have the perfect words for it) He's so fantastic and great. I wanna have a boyfriend like him too *blushes*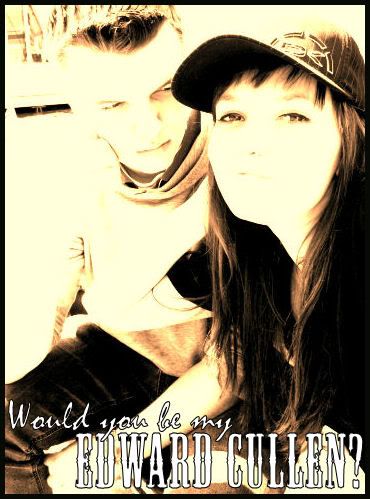 A picture of me with my book :D
This book kept me on thinking. I wanted to make my own booklet indicator.
So this is the result.. I just have to print him out and use him.

I'm to lazy to get dressed up or do anything else. I'm still in my pyjama ;-) and sitting in front of my pc.