This month was very expensive for me :)
My bag for gelnail products 'nd stuff was too small.. alot of stuff didn't fit. So I decided to buy a new, and bigger one ;-)
this is my old one now, I also can you use for make-up and stuff.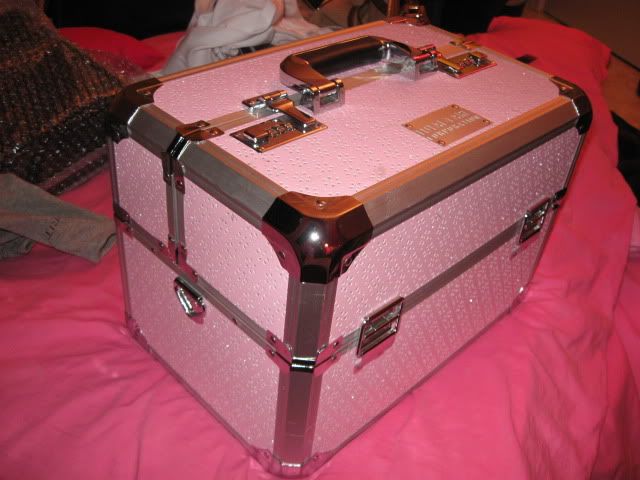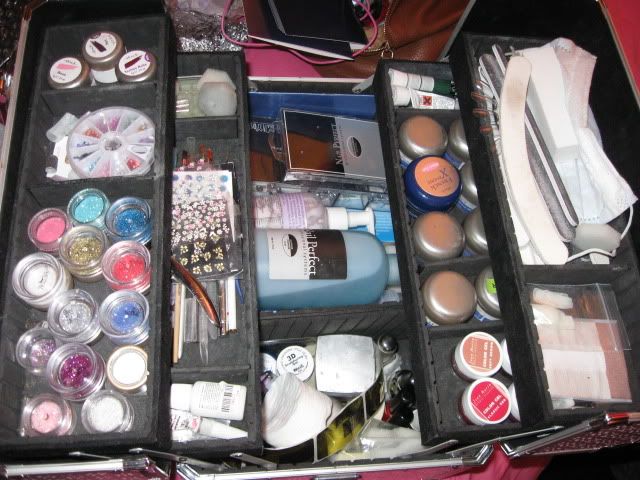 And this one is the new, big one :)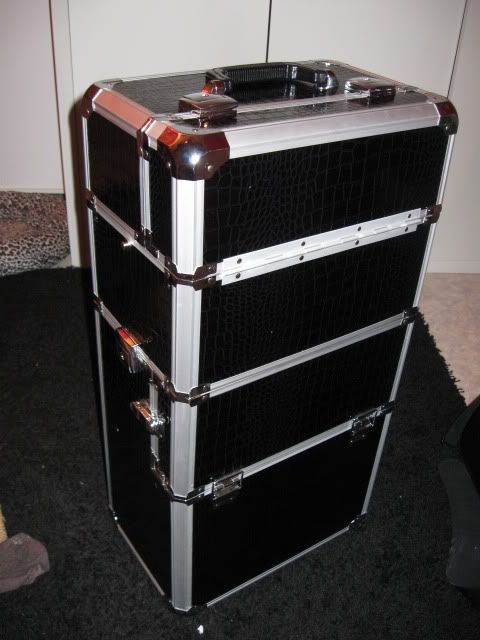 Also we went for a day to our neighbours( the Netherlands) for a day afternoon.
We watched in the shops, had a drink, and ate the typical "poffertjes". These are pancakes, but very small and it looks like little balls ;-) sorry, no picture. I ate them to fast and forgot to take a picture of it :(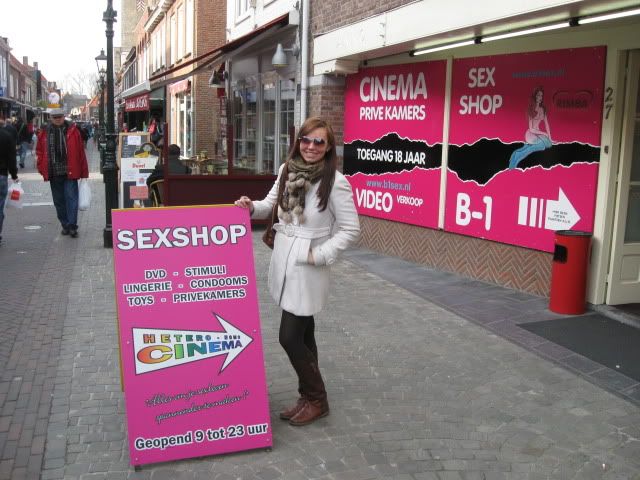 haha, the picture above.. I couldn't let it ;-) In Sluis, you don't find anything else than this. Within the 100 meter you'll find such a shop like this.
And now the update of the shopped things ;-) It's not pretty much because I spend alot of money on the Estetika, remember? :D
This is a oversized "hemd" from the c&a for like: €15 I'll use it with a brown belt above the hips.
a "wear-it-on-picture" will follow ;-)
I fell in love when I saw this in the store! It's from DEPT and it's so colourfull and very nice to wear.
I wa
s pretty long searching for a good mascara.. because mine I'll you now, something (pretty often) goes off on my eyelid. And it's annoying me. When I go out, it's always black above my eye!ARGH
So I hope, this one will give me more luck:D
It's not Lush, this time.. I wanted to try something else. It's from BOMB cosmetics. And the smell is delicious. Haven't used it yet in my bath, but won't take for long ;-)
each pair for €2,95 !
I also had a big problem that day. I had boxes where you can put in your ipod. Well, for not using 4 batteries, my friend gave me an adapter which I tried to use.. Guess what? ipod is stuck right now! the only thing you here is: KRRRRCCCCCSSHHHFF.... :s don't sounds nice :( And I'm a person who can't live without an ipod..
I had an ipod Classic 80Gb. But they don't make them anymore. Anyway, we searched and found one! So that day we bought him :) it's secondhand, but never used!
Find the difference ;-)
Well, the black one is the new one :)
I finally got my Bassleader ticket. 15May I'll be presentable at expo Gent. Previous year, something happened that I couldn't go :(. I was quiet dissapointed because I love that event!