Hi! I'm back from 12 days France.
Alot happened in those days! but it's too much to write it all down.
In that place I will post some photos of it :)
In this post I will place some "photography-photos" I took.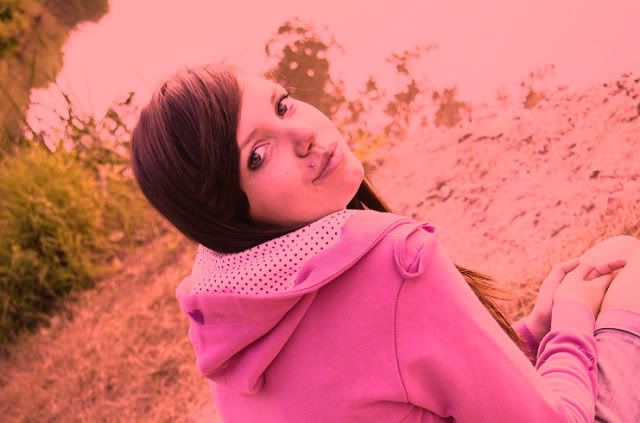 This one took my bf of me (:
At that moment, we were fishing ( read: they .. were fishing, not me :) I was just watching to them and I was inspired by the thousands of waterflies on the lake )
.
.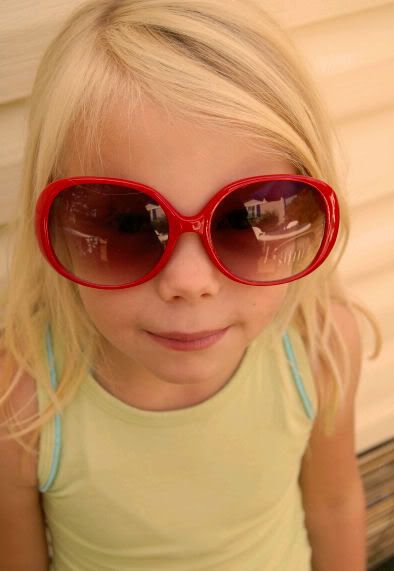 This is my bf's stephsister (or how you write it) she is such a cute girl and she likes to pose. She always stole my sunglasses, which looks great on her because they're so big for her :D
Michiel don't like it to get on pictures, otherwise he looks so serious, just like this picture :) But he's a nice guy and eats a bit too much :D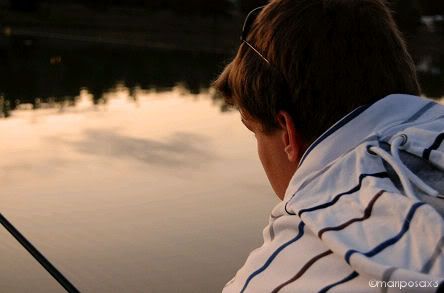 And for sure, this is my boyfriend while he was fishing. I thought it looked great to take a picture like that. It gave the picture a nice contrast while the sun was going down.
Birgit again, while she was eating a peche and I took my camera she was already posing for me :D ha! funny you..
.
.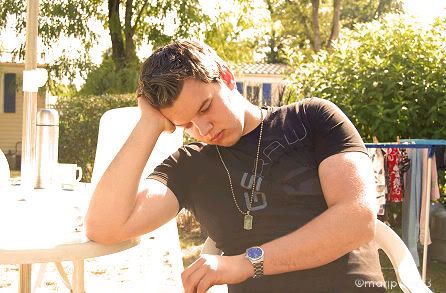 My bf on a boring moment :)
and all the others are on my
deviantart
:)