I kinda like the clothes but I have comment on the models. If you watch those legs .. seriously ! Aren't they just a bit TO skinny? Those legs with those big big shoes looks like mosquito-legs or something .. It can be the ideal weight and stuff but did you ask yourself: do they eat much? I'm allmost sure that they DON'T eat. I prefer a bit more than 2 walking stocks ! Aargh .. Push them and the break their both legs :) Well .. If you have an other opinion, go ahead :)
I also spotted a view pictures of the spring/summer collection 2010 from Burberry ..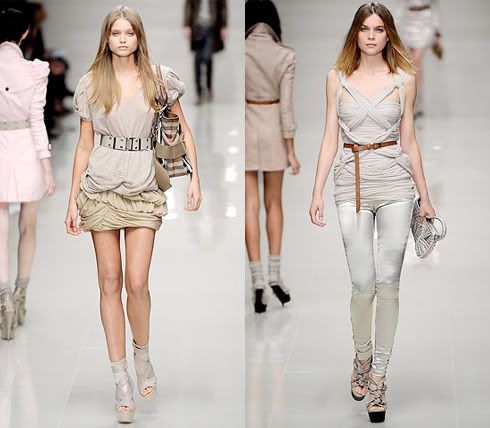 I really like the wrap-skirt-thing :) and the pants.