I think I never introduced you to my ferret ?
well .. this is the moment :)
His name is Diesel and now he's 5 years old ( a really old one )
In my whole entire life I had 6 ferrets.
My first one was the kindiest one: Lilo
Then I had Louise & Thelma, Freezy (died because he was to young and instead of that I had the opportunity to chose another one which one wasDiesel) and then I had Syra .
Diesel: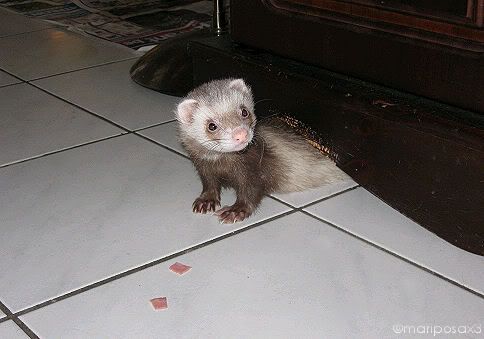 This is a photo of last week.
I will show you some pictures in the past
(Diesel knows it very well when I'm taking pictures. He's just like a photomodel haha )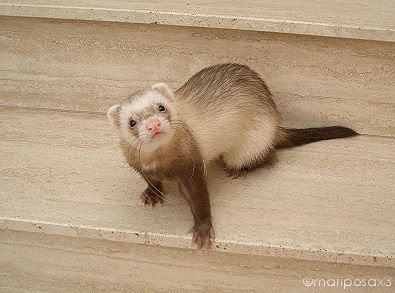 Diesel :)
This is Thelma:
Syra ( she loved to sleep in those boxes with books )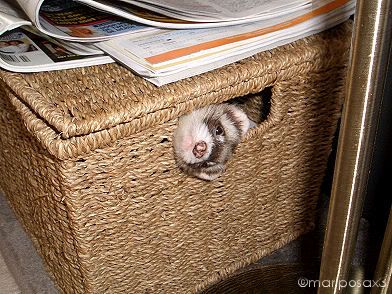 And this is loulou (louise on the left) & diesel on the right: