It's still freezin' outside but today I saw the first sunbeams .. And it gave me such a nice feeling. I really want the summer! Damn, I have no words for it but inside me it's screaming like hell that

I WANT SUMMER

!!
Today I only had school for like: 1hour and half .. :) nice though! But This whole afternoon I was pretty busy with painting for school. Pff and I'm still halfway! Tomorrow I have an afternoon too so I already know what I'll have to do then :)
Saturday I had to do someone's nails too :) So here are the pictures.. The third picture is a while ago (these are my mums) But the photo is taken a week after I did them, you will notice it :$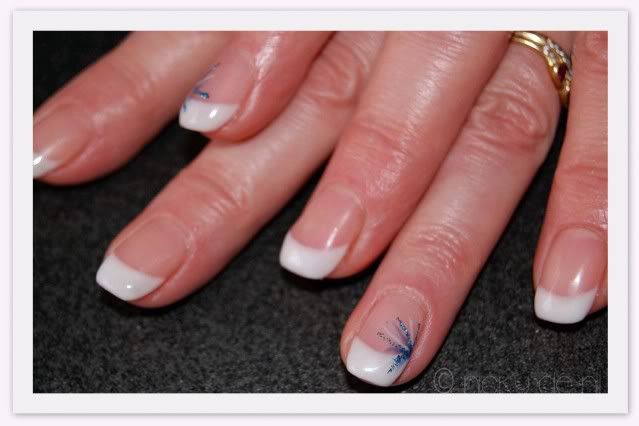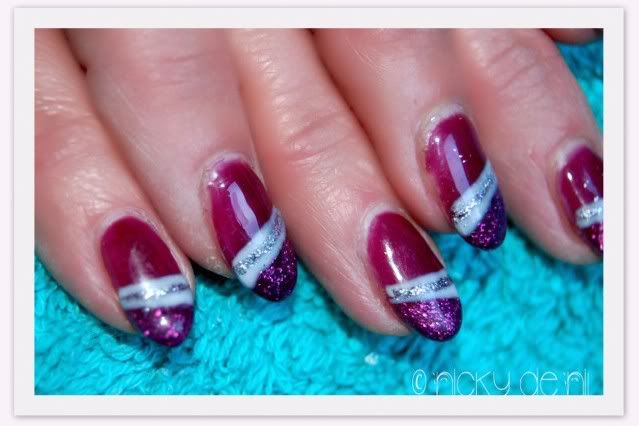 @ the moment I'm wearing a hairmask for damaged hair .. Damn, I

LOVE

that smell! It's de-li-cious, though!
It's almost valentine's day, and on that day it's carnaval too! I celebrate carnaval very heavy ;-) They day before me and my bf will dinner at an italian restaurant, but not just A restaurant, NO NO ... my FAVORIT restaurant! That guy/man who works there is soooo nice, makes me laugh everytime, and is very tall :) I also know my valentine's present that I will get from my bf :) oooh ooooh oooooooohhh ... I won't say anything , I will post it, a.s.a.p. But he ordered it from America, so I will get my present a little bit later then expected. He thinks on the 20th feb.. AH! doesn't matter, right? It's the attention that counts ;-)
My BF is now in the Netherlands for school .. for 3 days because he has to visit all the buildings that are important for his study. (architecture) and he walking for dead! he told me buy sms that he can't feel his feet anymore, oooh! my sweetheart!, hehe.
_____________________________________________________________
I also like going out and these are some pictures of the past 2 weeks :)
First 2 photos are from 30january '10